Business Analytics vs Business Intelligence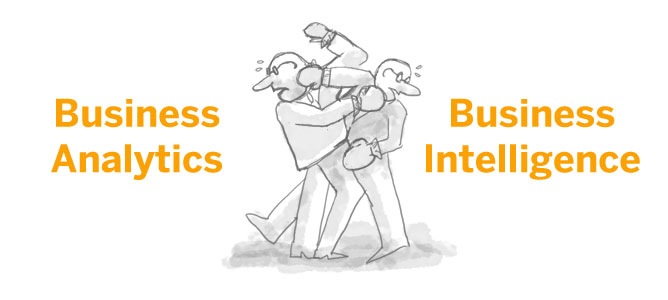 There seemed to be debate on what the differences are between business analytics vs. business intelligence.   Many do use these terms  interchangeably.
Many are beginning to see business intelligence has being an encompassing term that includes everything thing that is needed to collect, process and deliver meaningful data.  Business analytics is the process of analyzing and deriving value from the data for business purposes.
Below is an article that articulates the argument:
What's the difference between Business Analytics and Business Intelligence? The correct answer is: everybody has an opinion, but nobody knows, and you shouldn't care. Having worked in the industry over twenty years, I can confidently say that everybody has a different notion of what ANY particular term associated with analytics means. For example, when SAP says "business analytics" instead of "business intelligence", it's intended to indicate that business analytics is an umbrella term including data warehousing, business intelligence, [...]
Click here to view original web page at timoelliott.com
Related articles